The Upper Hand
2001
30 minutes

Three roommates receive a mysterious item in the mail. Driven by curiosity, they embark on a journey that will alter their lives forever.

LAZER FILM PRODUCTIONS
Presents

"The Upper Hand"

Starring BRIAN DIEDERICH SCOTT FORD JOSH JACOBSON With JILL KOCALIS

ROBERTO KAWATA ROBERT MASSI Music by JASON GOLDMAN Edited by DEREK FREY

Directed, Written and Produced by DEREK FREY & AARON TANKENSON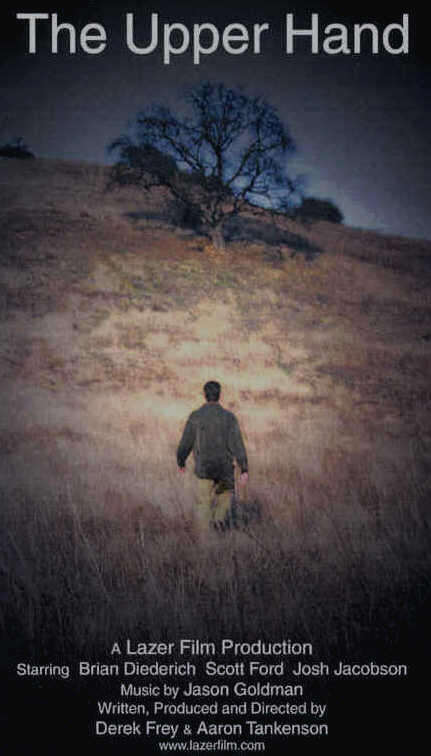 REVIEW OF "THE UPPER HAND" FROM OPENFILM
"It's got one helluva trick up its sleeve."
month ago
Categories: Drama Experimental Horror
Review by: MiamiMovieCritic
eviewer:





4 out of 5 Stars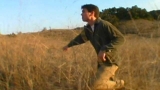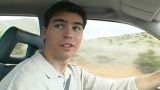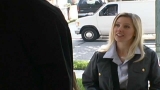 About half of this movie is in no way believable. Get this: It's about three college-age slackers who find a secret map and go digging for treasure. That scenario might have worked if the guys were in junior high. You could imagine Will Holloway and Jim Nightshade (from Ray Bradbury's Something Wicked This Way Comes) taking such a map seriously, or maybe the Goonies. But three guys in their twenties? I don't think so.
Still, don't write this movie off too early. It's got one helluva trick up its sleeve. Following an enigmatic dream sequence, the story proper begins with three roommates (played by Brian Diederich, Scott Ford and Josh Jacobson) hanging out on a boring Saturday. The mail arrives (delivered by the surprisingly hot Jill Kocalis), including a mysterious treasure map. There's also a note explaining that the treasure must be found by tonight. Whatever, just go with it.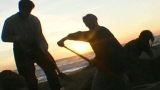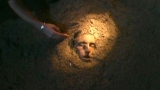 Where the movie starts to get good is when the treasure-hunters get to the beach where the treasure is supposed to be buried. One of them claims that the beach is haunted, and tells a hokey story about a Chinese fisherman who laid a curse on the place sometime in the 1800s. This turns out to be pure misdirection, like the long subplot in What Lies Beneath where Michelle Pfeiffer thinks her neighbor has murdered his wife. The twist at the end of The Upper Hand turns out to be very clever. I'm guessing this was the initial idea that Derek Frey and Aaron Tankenson had when they sat down to write this story. I won't spoil it, but let's just say that if you wanted to cover up a crime, this would be a fairly ingenious way to do it. Provided, of course, that the people you were trying to dupe were all 12-year-olds.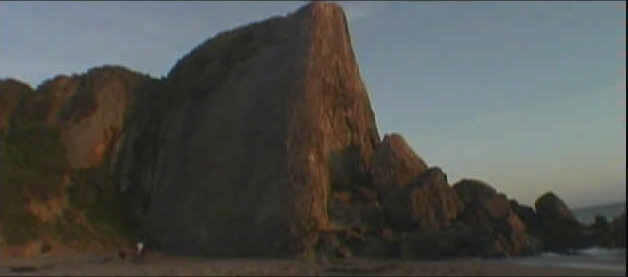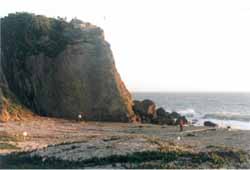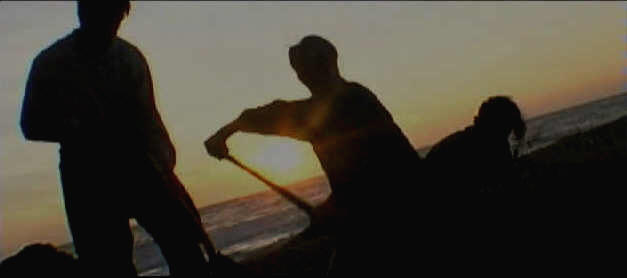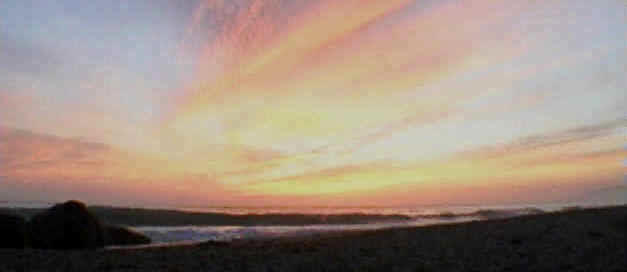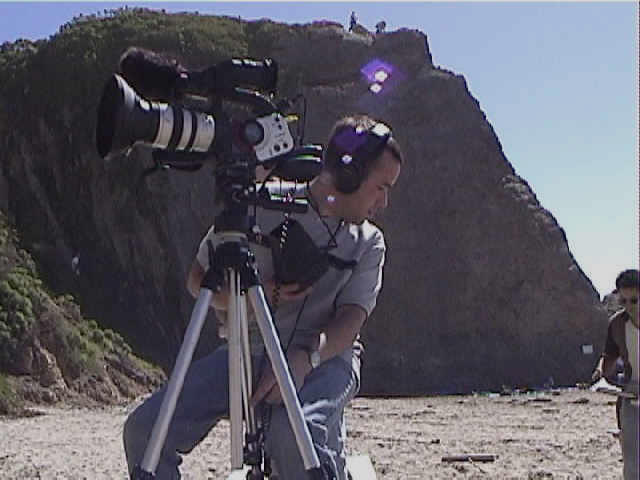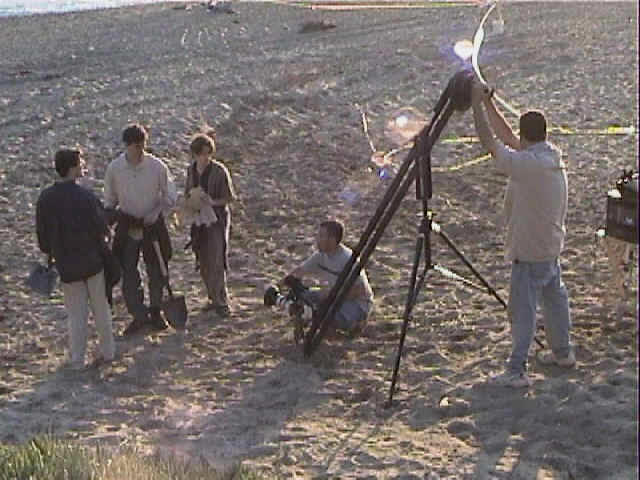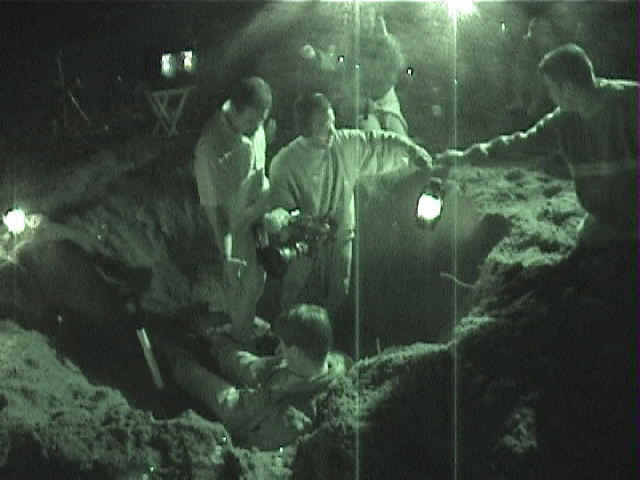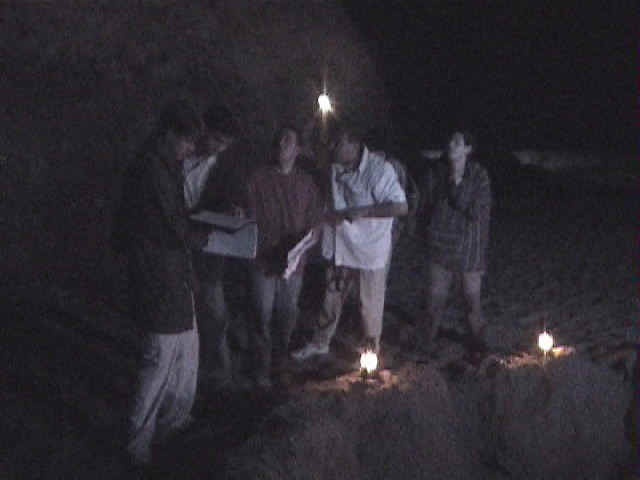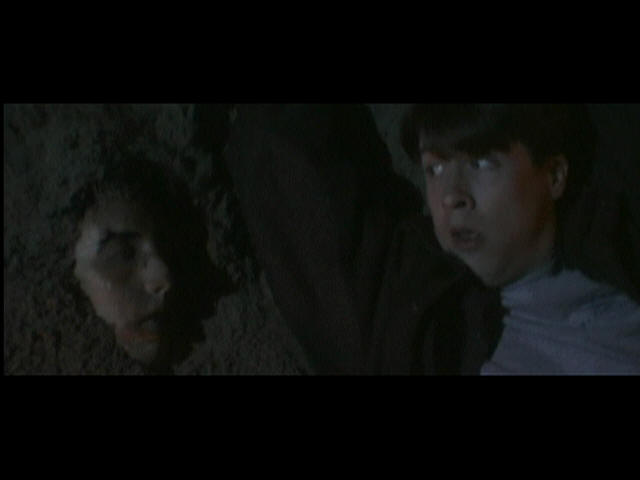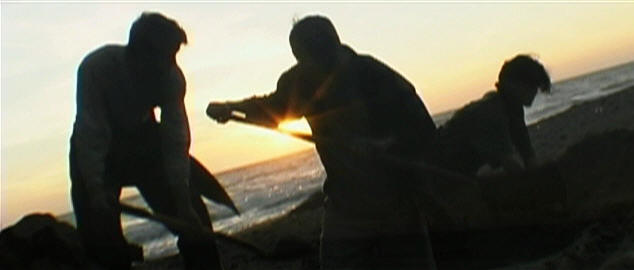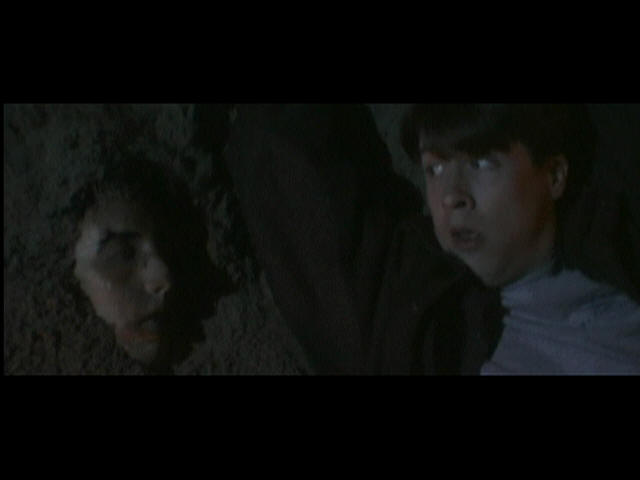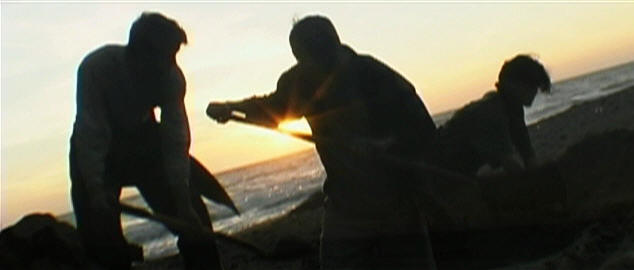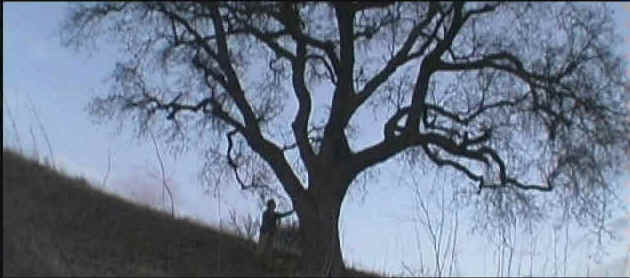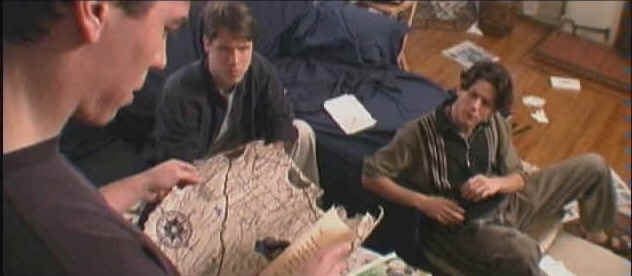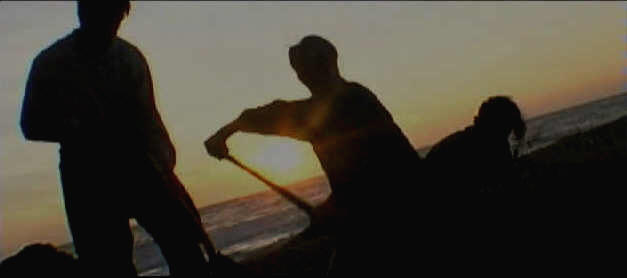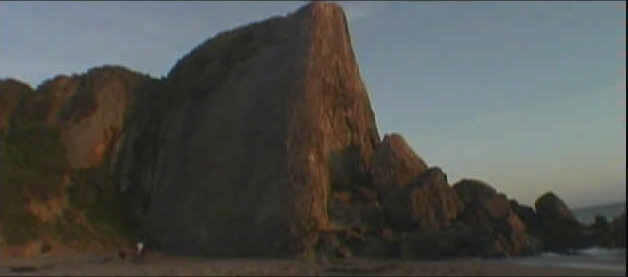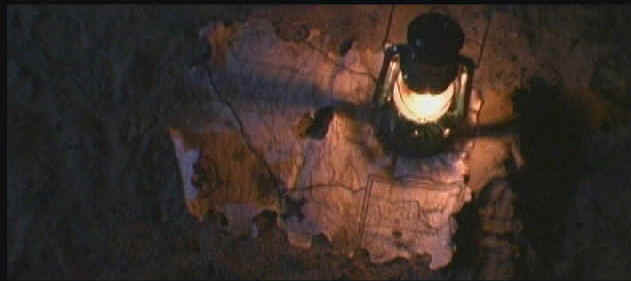 Starring Brian Diederich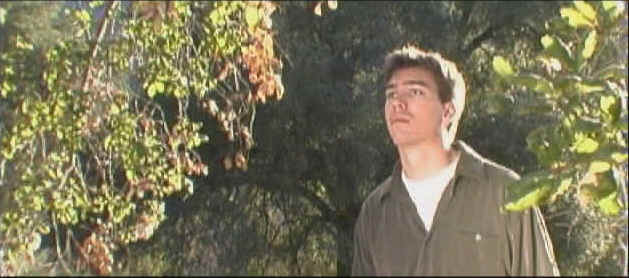 Scott Ford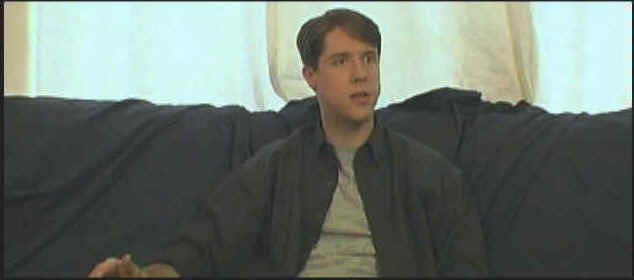 Josh Jacobson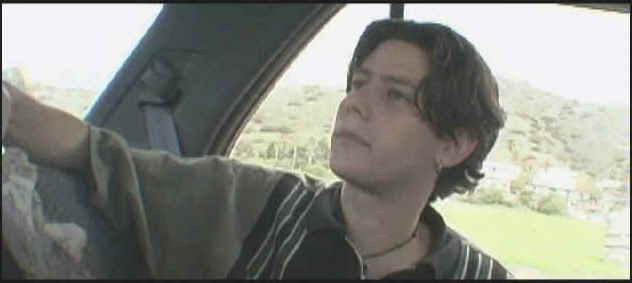 Special appearance by Jill Kocalis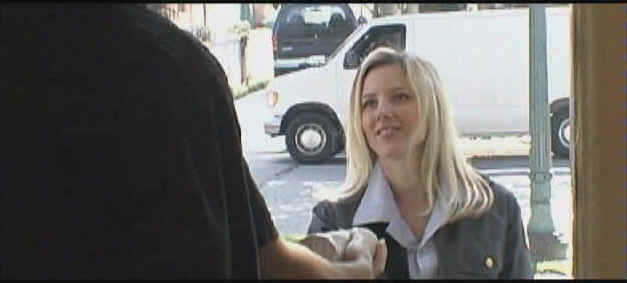 ---
BEHIND "THE UPPER HAND" PHOTO GALLERY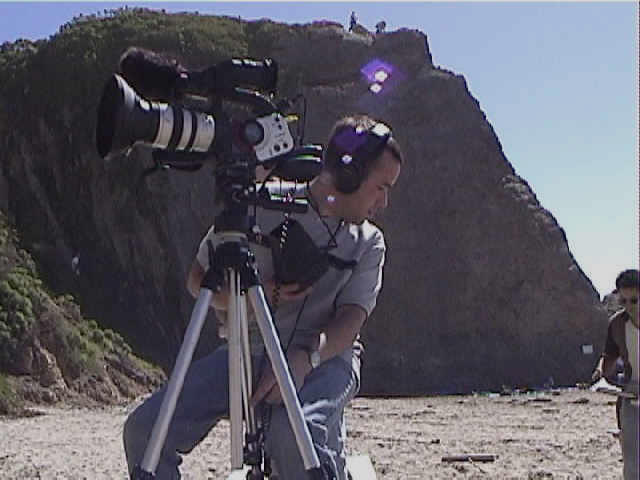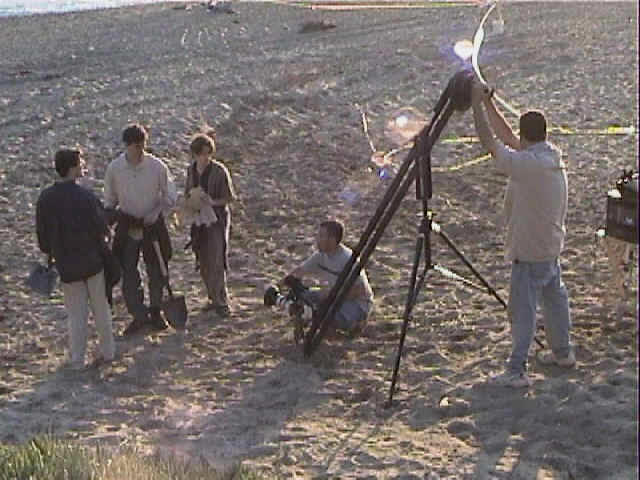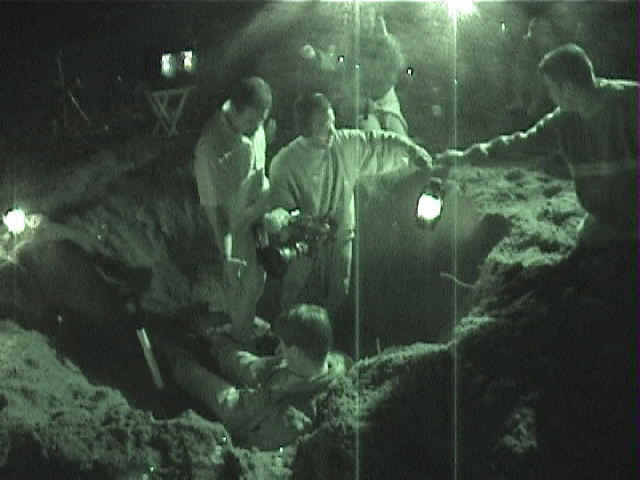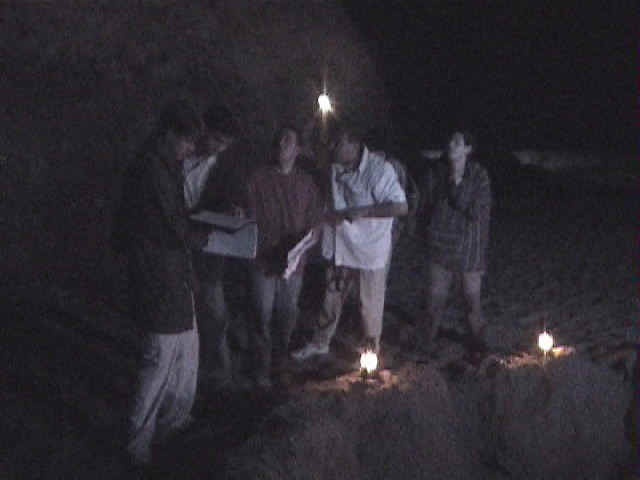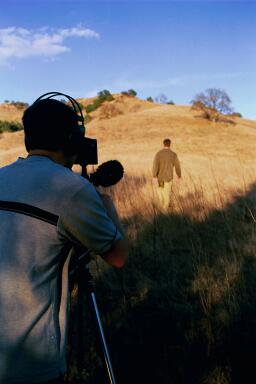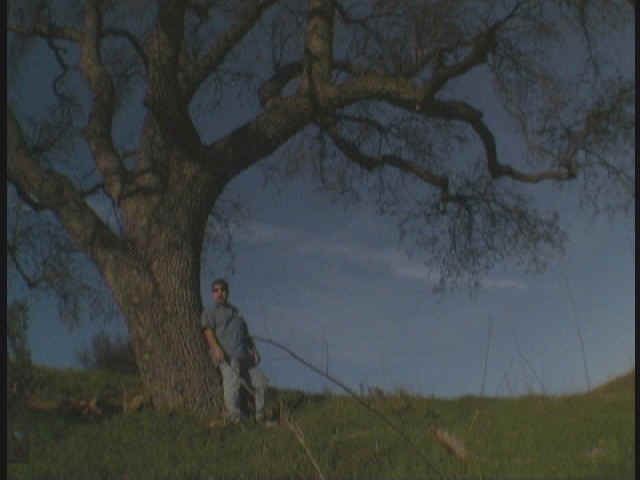 Voice over by Megan Webb Fera and Kristen Frey
Reviews
Gregg Rating: (5)
On Wednesday, October 31, 2001 at 04:10 PM
Well shot, with tight editing and and creepy music. The beginning dragged a bit before getting to the "meat" of the story. Good acting by the three guys--enjoyed the dynamics of their opposing characters. Isn't that the girl from "Creep"?
film4mt Rating: (5)
On Monday, October 29, 2001 at 10:10 AM
Very intense, creepy. Excellent!
darbycollins Rating: (5)
On Thursday, December 13, 2001 at 10:12 AM
Very cool, interesting storyline. Kind of like X-Files meets the grown up Goonies. The opening shot with the tree is really beautiful visually. The only criticism I have is that certain parts were really dark to see on the computer. Other than that, very well done, I liked the actors and I wanted to see more.
Rating: (5)
On Tuesday, September 03, 2002 at 07:09 PM
Excellent job, very professional. The acting was top notch. I could really believe the characters in their interaction with each other, thats due to a great script and great direction. The whole thing was beautiful in imagery, and thrilling to watch. Great Job!
toysoldier Rating: (5)
On Wednesday, January 01, 2003 at 11:01 PM
This is a quality film...The Upper Hand one of the best shorts I've ever seen. Great acting, an interesting plot and top-notch photography. Lots of suspense in this one too!